OPAX – who are we? What do we do?
We are a printing house, operating in the printing industry since 1995. From the beginning of our activity, we have been specializing in the production of paperboard packages. Years of investments have resulted in full production independence, possible thanks to extensive technological and logistical resources. We mainly produce packages from solid fiberboard, corrugated fiberboard, laminated packaging, custom made packaging.  The diversity of the materials and methods of refining, such as hot-stamping, stamping, lacquer coating or flexible barrier packaging, used during the production process, allows us to produce any given packaging according to the client?s individual requirements. We offer multicolor printing using offset machines in a maximum format of B0 (1450 x 1050).
However, we are not limited only to packaging. Our offer comprises printing art for advertisement as well:
catalogues, calendars, posters
company folders, brochures, stands
other POSM (wobblers, shelf liners, hangers)
what complements perfectly our production potential.
Are we worth choosing?
See for yourself!
Our priority is client satisfaction, obtained through a high level of service, quality of the products, competitive prices and the use of modern production technologies. We have a flexible approach, we can recommend the type of packaging appropriate for the specificity of the product. Years of experience and cooperation with the biggest paper suppliers from entire Europe allows us to quickly estimate the possibility of executing any order and to select the materials in a way, that our goal is achieved fast and cheap. We have our own graphics studio and image setting, which allows us to produce any packaging, catalogue, poster of leaflet, from the project to the final product, entirely with no intermediaries involved. Well-qualified team of our employees takes care of the product during each step of production, so that when it?s finished, it meets all of your requirements. We also have a modern paint mixer, that allows us to shorten the completion period of any order to a minimum. In order to meet such exacting demands of our clients, we are currently implementing PN-EN ISO 9001:2015 quality standard.
Our enthusiasm, experience and involvement in what we do earned Gazela Biznesu award for years 2007, 2013, 2015 presented by Dziennik Puls Biznesu journal, for most dynamically growing companies in Poland.
If you?re interested in professional production and packaging printing, we are at your disposal. As a producer and a printing house, we have many satisfied clients and we hope that you will join the group.
Environmental policy at OPAX
Keeping in mind our common good, that is the environment that surrounds us, OPAX has undertaken work of implementation the Environmental Management System, which complies with international ISO 14001 standard. Being aware of the effects of the impact of industrial plants on the natural environment and the necessity of perfecting actions for its conservation, we oblige ourselves to:
conduct our activity in a way that minimizes the detrimental effect on the natural environment, without harming the plants functioning in the production process and the quality of its products
We will be achieving the above goals by:
raising environmental awareness among our employees and business partners
pollution prevention
actions to reduce energy and raw materials consumption through managing them rationally
appropriate management of waste by monitoring its creation, safe storage and proper disposal as well as recyclability
preventing occurrences of environmental damage by continuous monitoring of equipment and installations
We are deeply convinced that carrying out these environmental policies will contribute to natural environment protection and constant improvement of our employees working conditions. We also declare that this Environmental policy is communicated to all persons working for us or on behalf of OPAX.
OPAX is one of the sponsors of MMKS PODHALE!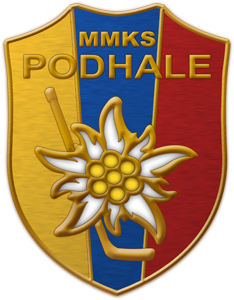 Sponsoring has been an important part of community activity of many companies, including ours. For years, we have been supporting local social institutions, research communities and sports environments. Through sponsoring, is how we try to actively participate in improving the condition of Polish sports and we are glad than with our support we can contribute to the success of local participants and multiple hokey Polish Champion ? Wojas Podhale Nowy Targ.